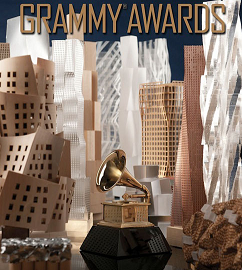 Last year, Katie was sent two invitations to the Grammy Awards; from Stefani Germanotta (AKA Lady Gaga). It was an appreciation gift for assisting with certain sponsored programs. She pondered for the longest time if she should even go, as this definitely wasn't her scene. She wasn't interested in the least, until an old acquaintance of hers; named Brian, started having an interest in rekindling their friendship. She knew from years ago that he'd do anything to attend such a formal event. She figured it would be a nice thing to do for friend that she thought so dearly of, especially with his birthday being around the corner.
A few years ago Brian confessed to Katie on different occasions that he gets aroused by bodily fluids; which included the smell, wanting to be urinated and defecated on. He spilled out his thoughts to her many times, about how he so desperately wanted to be used as a human toilet. Having the unquenchable thirst of pouring the vial liquid matter over him… She listened very attentively; though she was speechless at the end of the conversations, she felt for him each time they talked.
Remembering his fantasies, Katie did some research and made some phone calls. She knew of a couple of celebrities that have done this in the past at parties, and with this information she managed to get couple of them that would make this fantasy a reality for Brian. Which included: Stefani Germanotta (AKA Lady Gaga) and Alecia Moore (AKA Pink).
She desperately wanted to make this trip the most memorable event of Brian's life. He had reminded her of his fantasies and added that he never did have them fulfilled. Though she wasn't sure if she wanted to be a participant, she'd go the extra mile to make it happen for such a good friend.
Brian was unaware of what was about to be unfolded as they boarded the plane. He talked to Katie in great detail about his fantasies during the flight…. Putrid stenches so strong that it would make someone vomit in seconds, the toxic environment that he craved so much. He wanted to be the box that people defecated in. He absolutely ached for it! There was no question in her mind about his seriousness.
Brian and Katie had got off the plane and were picked up by limousine to be taken to the Chalet. There was a lot of hustling about as people were quite busy getting dressed, and having their hair and make-up prepared.   Jennifer O'Neill, Gaga's assistant at the time, came out to the lobby to take them to the VIP suite. Then it became interesting…
Stefani Germanotta had Brian's wardrobe laid out for him. It was quite the number, as it was a wooden toilet box, and it even had its own lid! Beside the toilet was a sign… "Toilet only to be used by: Stefani Germanotta, Alecia Moore, and Katie McBay". They were going to place it on the left hand side of the main stage. That way the human toilet was going to be easily accessible to the three people on the list and the public could witness this with little effort. Katie was shocked, as she didn't say that she'd be taking part in the upcoming festivities… But she thought it was a nice gesture.
Brian was in awe as he watched the beautiful ladies prance around in their undergarments. The sexy bras, panties, thongs, and some of them were even walking around naked looking for something to wear. He couldn't believe that his dream that he desired for so long was going to happen. He was actually going to be a human toilet!! He kept his eye on the variety of poop shoots that had walked by him. He had pondered what their waste would smell and feel like against his skin… He became fixated on the persistent hunger that had taken over his existence in its entirety. His stomach was in knots just thinking about it, wanting this so badly he could taste it.
The Grammy Awards was just about to start and Brian got into position. He happily anticipated the waste which was about to embellish his body.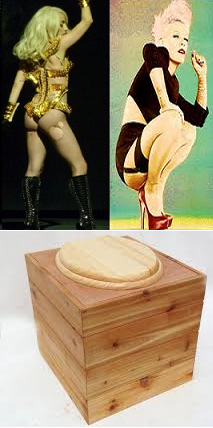 Stefani was hosting the event. She was going to break his toiletry cherry.
Brian had finally seen the light as the lid opened. In his world it seemed to take forever until he seen Stefani's face peek down at him. With a smile on her face, and a wink of her eye, she slowly turned. Brian's excitement peeked as she lifted her skirt and dropped her sassy black laced panties. She hovered her ass over the bowl for a few moments letting him absorb the surroundings in his memory before she gently sat down.
It was like a shower Brian had never experienced before. It was a gentle, but forceful warm stream flowing on to his face. He washed with the golden liquid, rubbing it in the pores of his skin until it was no more. Stefani forcefully pushed out the best smelling foul odour ever… Brian could have breathed in her flatulence for days.
Then there was Alecia… Her experience was like no other. Brian thought her stink was the best aromatic scent ever created. She started off with looking down into the abyss telling Brian to go fuck himself, then flipped him off. She proceeded to immediately plop her beautiful reeking ass down on the lid. The gaseous fumes were absolutely foul and horrendous. It was enough to make Brian's nose hairs coil. A few tantalizing minutes later… It happened… It was the moment of all moments in Brian's world. There came such a release that has never been seen, or experienced before on record. Alecia had evacuated her bowels completely on Brian's hands and chest. It was the most mesmerizing, life altering instance that he's ever felt.
Brian sat there in awe of the occasion. He was feeling as though he was floating in mid-air. While Alecia was doing up the paperwork, she was flinging it at his head deliberately, and he didn't even notice. He held her defecate in his hands, examining the texture, consistency, and absorbing the sulphuric acidic odour through his sensitive nostrils. He was in the glory hole once and for all. Finally it was happening.
As the time went on, Brian couldn't believe how many times women had to pee… Not that he was complaining, mind you… Stefani had urinated on him three times within a two hour span, and Alecia… Well, she must have consumed bad chilli because her glorious ass was bringing forth the wrath marvellously all over Brian's body. He couldn't get enough of her wretched stool.
Brian realized that Katie didn't use him for her business… For him, that was not acceptable.
He got Stefani to go out and try to convince Katie to at least come back to check in. At this time Katie was wondering how Brian was doing, and if he was finally getting what he's wanted for many years. She looked up to see Stefani. She had passed the message onto Katie, then had to leave to get ready for the next set.
Katie thought long and hard… She wasn't sure if she wanted to take part in this or not… But she did want to know how Brian was making out.
Once Katie got there, her face harshly quivered over the rotten odorous stench that was coming from the human toilet, which was her happy friend Brian. She could hardly stand near the area let alone stand next to him as he sat in the toilet box.
Brian begged and pleaded with Katie now, wanting her to cleanse him with her urine. He explained to her that this wouldn't have happened if it wasn't for her organizing it, and he wouldn't be completely satisfied until she let her pure yellow stream rain down on him. He reminded her that if she ignored this request that he'd always be hungry for her. He begged her to make him full; he wanted her to satisfy his hunger.
After much contemplation, pacing back and forth, and needing to pee for three hours prior to this moment, she decided that she would do this for her friend Brian.
She slowly walked up to the wretched box… She could even notice some of Alecia's skid marks on the lid… She pulled the tight jeans down over her lovely baby blue panties. She paused as she held her breath… She reached for her panties, and pulled them down over her knees… She crunched her face up while she practically sat on Brian's face… Katie took a deep breath through her mouth and held it in while she pushed down.
The pressure that Katie forced upon Brian's face was remarkable. It ran off his face just like a waterfall would have. It was those few minutes Brian was able to get a true release. He grabbed a hold of his dick and came in a matter of a few strokes.
**********************
Like the first part of the story? Rate it!