Posted by MissBella on October 23, 2016
with No Comments
bdsm
,
cash cows
,
Consensual Blackmail
,
cum eating
,
cum eating instructions
,
femdom
,
financial domination
,
findom
,
human atm
,
humiliation
,
money pig
,
moneyslave
,
pay pig
,
strict task mistress
,
Task assignments
,
task mistress
,
texting
,
verbal humiliation
,
wallet rinsing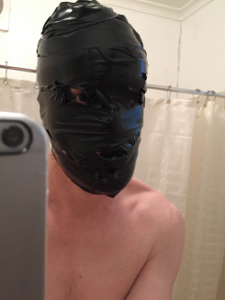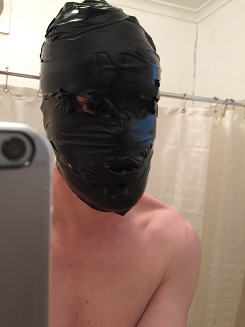 My pay pig Paul was a bit of a fuck up. He texted me at all hours and was just generally a pain in the ass, so I had to rein him in. He wanted Consensual Blackmail, but that's NOT what he got. He was NEW to this realm, and I really don't take interest in going into consentual blackmail with a complete greenhorn.
Due to his demanding schedule with his profession and being in a completely opposite time zone, it was impossible. He was late for tasks all of the time, didn't really follow specifc instructions. Though he paid well, he was no where near ready for blackmail… No. Where. NEAR.
I made a short video with my phone while driving explaining what a stupid bastard he was and I posted it on Youtube for my amusement (and his humiliation). During my verbal rant I give him cum instructions and just generally treat him like the shit stain he is
Watch and laugh along with me…
Posted by MissBella on September 29, 2016
with No Comments
bsdm
,
Confessions
,
Consensual Blackmail
,
cum denial
,
femdom
,
financial domination
,
findom
,
humiliation
,
money pig
,
money slave tributes
,
money slaves
,
moneyslave
,
paypig
,
strict task mistress
,
task mistress
,
wallet rape
,
WebCam Sessions
For the longest time I have yearned to be back on the saddle of Financial Domination, and now here I am. Back with a vengeance.
Over the last couple of days, I have been clearing through thousands of emails from not just notifications, but from all of you sap sucking money slaves hoping to catch a break from your pathetic little lives. Unfortunately, due to my absence, they had gone unanswered and unseen for many many months.
For those who have written me by either applying or being owned by me at the time, I have FINALLY written you back, not all of you… yet. I appreciate the emails from peasants who have asked about my well-being, and just so you know, I'm fine.
I had family sickness, and had to care for two important family members, and thanks to team work, my Grandfather was able to die at home peacefully from a battle with cancer, and my Grandmother still needs assistance but she's holding her own.
Now… to get on with things…
I'm slowly getting back into FinDom by clearing through many emails, logging into my Mistress Bella accounts to blow the dust off of them, and get things up and running again.
I have many stories that need to be updated. Ones from before I took leave, and believe me… they'll be worth the wait.
There are also a couple of NEW PROJECTS I'm taking on. I am starting another website (name to be announced later) for the ass wipes who want to be part of a membership to see me LIVE on WEBCAM!!! Also, I'm going to be the main fetish model for LiveFootCams.com, which will also have video content from not just myself, but a couple of others we had bought the license to.
So…
Stay tuned motherfuckers. It's going to be a ride and a half. I look forward to reading future slave applications and I will continue to relish in the money slaves I already have.
Don't be a fucking pussy!
Apply!!
Posted by MissBella on March 10, 2014
with 1 Comment
femdom
,
financial domination
,
humiliation
,
Line Punishment
,
moneyslave
,
strict task mistress
,
Task assignments
,
task mistress
,
task writing
,
writing assignments
I will be the first to tell you there are some tasks in this industry that I feel are fucking RETARDED!! I suppose though, that would be because I don't get all tingly in my pants over the boring repetitive ones. If I did, then I guess I wouldn't be saying this either. One of […]
Posted by MissBella on March 8, 2014
with No Comments
as
exhibtionist
,
financial domination
,
findom stories
,
findom story
,
humiliation
,
money pig
,
moneyslave
,
public humilation
,
strict task mistress
,
submissive
,
task mistress
Listen up, pigs! There seems to be quite a litter of weak little runts lately. The interesting thing however, is that their goal is to ultimately end up on this site. This is what they thrive on. They want me to post their pathetic, ugly fucking faces and all their digusting, filthy habits for all […]
Posted by MissBella on October 31, 2013
with No Comments
bdsm
,
cum denial
,
financial domination
,
findom
,
humiliation
,
money pig
,
money slave tributes
,
moneyslave
,
paypig
,
submissive
September 18th, 2013 During my daily routine of checking through the applications from potential money slaves, I was surprised when I came across this particular requistion. It seemed to me this slave was definitely experienced in his role, as he had all of the detailed information required to able me to make a decision straight […]
Posted by MissBella on September 25, 2013
with No Comments
bdsm
,
cock whore
,
cum eating
,
dildo play
,
femdom
,
financial domination
,
humiliation
,
money pig
,
money slaves
,
moneyslave
,
paypig
,
wallet rape
,
WebCam Sessions
Before we begin with this miniscule piece of crap experience… If you haven't read about the first three sessions with this mongrel, CLICK HERE to read more about this loser!!! ************************************************************************ Wednesday September 18th, 2013 Well, Petey the pathetic piglet and I meet again… He talked about how he's been a good little runt […]
Yet again, to no avail… The pathetic pompous asses that lurk in the shadows of the internet think they can go unnoticed, without even the fresh aromatic scent of fear… THINK AGAIN YOU SWEATY POOLS OF STENCH!! All I did was, sit in front of my computer… drink my delightful cup of coffee, while checking […]
For some it appears to be so easy, To deal with a mind that can make you queasy. Detailed thoughts which remain consistent, Pondering eyes that are wandering and distant. If only they knew what was on my mind, As I observe them from afar in a hastened bind. I chuckle and giggle and provide […]