Posted by MissBella on October 14, 2016
with No Comments
cash cows
,
femdom
,
financial domination
,
findom
,
finsubs
,
human atm
,
humiliation
,
money pigs
,
moneyslaves
,
pay pigs
So, you're a cash slave looking to serve an online Findom and you don't know where to start. Awwww… How pathetic!
Besides the obvious choice of filling out my money pig application form here: Apply Bitch!, which is more of a serious committment in servitude to me; I now offer a 2nd option for the Human ATM's who just want to "test the water" first, with a fixed term that has a specific end time of one week or a full month. This way you know exactly when your suffering will end; or will it?
These sessions involve either a week or month of tasks for my amusement, as well as possible Skype time and text messages… You KNOW you WILL want those! My expectations of you wallet rinsing maggots, will always remain the same… These assignments WILL have due dates, and YES there WILL be specific instructions for them.
You will stay in contact with me for the duration of the time you pay for, however, you will NOT be making demands of my time. I will be the one making demands of YOU… You are the cash cow, aren't you??
You can book your session length now by going to the Findom With Mistress Bella page here and choosing your preferred short time of servitude. Then simply make the payment through the site and I will contact you there to begin.
Consider yourself warned, as I will not be held responsible if your desire is to go further into my realm… You may find yourself wanting me to rape your wallet, but not before I see you on your knees begging for it!
DO IT finsub…
Lose yourself….
I DARE YOU!
Let's Play.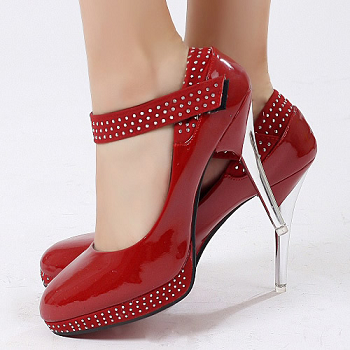 Are you sick and twisted bastard's curious about some of the tasks I assign to my paypigs? Wondering what goes through the mind of my money slaves?
My little Shoe Bitch found me through CollarMe, and he's quite the catch! We talked for quite sometime before we started to play together. The game of humiliation and degration crept up slowly, then suddenly blindly.
His fetishes are intriguing, as I find most of all fetishes interesting and a learning opportunity to get inside the brain of those beautiful, vulnerable minds. Playing with them when they are at the weakest point, knowing how my pathetic little bitches will react when they're desperate.
It's so easy for me to visualize what I want to happen in my mind; then as their low point comes about, I smack them with it and they make it happen.
My little Shoe Bitch only plays when I say so. Despite the begging and pleading, he listens to what I say. He wants to remain in the shadow so pictures are not an options so… One of the assignments he has; since he is my money slave and wishes to remain unseen, is to write journal entries for me to post for you twisted fucks to read, telling the world about his experiences with yours truly and how it makes him feel.
I will post his entries when he writes them after each session, so you can get an inside look at his fetishes, his thoughts and his feelings about the tasks assigned.
These entries have the latest on the top. Enjoy!!
*******************************************************
Here's the SECOND entry in my Shoe Bitch's Journal…
SEPTEMBER 5th, 2013
It has been some time since I wrote my first journal entry. I was sick for a whole week, but now I am able to write about my second session with the great Mistress Bella. As before our scene took place online. I love being her online bitch, and it is a pleasure every time I get to entertain her.
Mistress Bella knows how much I think of her dominating me with a strapon, and this time around she had a surprise in store for me. As I came online and dropped at her feet she surprised me with the following: "How bad do you want my cock you little whore". Now, Mistress likes calling me names, and she knows I respond very well to them. I feel so submissive right away when she calls me her whore or slut. However, this is the first time she had referred to her strapon as her "cock", it wouldn't be the last. The use of that word has a more humiliating effect for me, and I could not hide this from Mistress Bella. I was already at her mercy.
So she began by making me dress for her again. I know now that she enjoys this. She likes me sexy for her so she had me go and put on my stripper heels, panties and short skirt. When I got back, she made me look for an outfit online just for fun.

I found this one

, she said she liked it because it would show off my nice tight ass. Mistress Bella likes her bitch boys dressed in sexy skirts and panties.
We began with some online play as she made me drop to my knees and worship her shoes. She said "polish my shoes as if they were a pretty pussy". Honestly, I didn't need much encouragement as I am a total shoe slut and love worshipping sexy shoes. Mistress then had me rub myself over the panties and as I was doing this she made me take her heel in my mouth and start sucking on it. She told me how sexy I was as she commanded me to deep throat the long heels and I obeyed as the submissive slut boy I am. After some time Mistress had me lower my panties and this is when she surprised me. She ordered me to take the heel I was sucking and to push it into my ass.
As I did this, she waited for a moment and then told me to fetch her strapon. I couldn't almost contain myself as I had been waiting for this moment. Upon my return she put on the strapon and she immediately ordered me to "suck on her cock". As I started doing this, she made sure I keep the heel in my ass. Mistress Bella, wanted me to wrap my lips around her cockhead and suck while her high heeled shoe was still doing its work in my ass. I was told what a slut and whore I was, and how I am her bitch. I could not dispute this as I had both my mouth and ass filled at the same time. Finally, Mistress Bella told me to start stroking myself, and she gave me permission to cum, but she was clear that she wanted me to cum with her cock in my mouth. So I sucked as good as I could while stroking myself harder and faster until I came. I came so hard I thought I was going to pass out.
I collapsed in a heap, and had to wait to collect my breath. Mistress waited for me and then asked me if I felt like the dirty little whore I am. She already knew the answer, but I still responded as I felt completely submissive and used. Still, I thanked her before leaving as I was already under her spell and could not wait to be dominated and used again. I hope I get to serve Mistress Bella soon. It has been a while, and I need to be at her feet again like a good obedient bitch.
 ********************************************************
Here's the FIRST entry in my Shoe Bitch's Journal…
AUGUST 25th, 2013
 
Today I came online feeling very submissive and hoping to find the great Mistress Bella online also. To my great luck she came on just a few minutes after I did. I really enjoy being used and dominated by Mistress Bella because the way she makes me feel. With her I loose myself in my submission and I embrace the submissive slut inside me.
 
Mistress Bella knows that I love high heels, and she knows that I have a couple of pairs, so after a few minutes she sent me off to put on the stripper heels I have. They are big open toed platforms and Mistress says I need to wear them often to practice my walking on them. I was told to also wear my leather collar, and to add to my humiliation to put on a skirt.
 
I came back dressed as told. Super high heeled platform heels and a pleated light grey and red skirt. As soon as I got back Mistress said I was going to be her dirty slutty schoolgirl. This made me feel so submissive and I dropped to my knees. To be honest, I am not into full cross dressing, but to be commanded to dress as told and to wear the heels I like so much for Mistress is a great treat.
 
Mistress Bella then told me to get the other pair of heels I own and start worshipping them with my mouth. I was to imagine that these were Mistress' own heels and to clean them well. I worked my tongue all over the shoe and made it shine. When I got to the heel I asked Mistress if she'd enjoy me sucking the heel to what she responded "of course". So I took the long heel in my mouth and started sucking on it really slow and deep.
 
After some time, Mistress ordered me to get the other high heel and put it on the floor and put my cock inside it. As I did this, she made me fuck the shoe. I love when Mistress Bella calls me names as it makes me feel really submissive. I became her 'shoe bitch' right there as I humped the heel with purpose and desire. Mistress then told me to place the shoe I was licking and sucking on the floor and to continue sucking on the heel. As I did this I had to lower my head to the floor and my ass went up. The skirt went up to and it exposed my ass. Mistress Bella wanted me to do this as she wanted me to expose my ass for her. I can only hope she uses my ass next time.
 
As I got close she told me I was her slut and she asked me if I needed to cum to which I responded a resounding yes. I was told the only way I would cum is if I licked my mess afterwards. I really don't like cum licking, but I needed to cum so badly that I didn't have any other choice. As I came on the sexy shoe, still with the other one in my mouth Mistress Bella called me her dirty little whore which made me so submissive and obedient. With some hesitation I complied and licked the shoe clean. It didn't taste great, but it was worth it as I was used and got to cum like the slutty little bitch boy I am.
 
I can't wait to serve Mistress Bella again.
 
shoe bitch
My money slaves know the true purpose in their shrunken up, and shrivelled lives! They do EXACTLY as I TELL THEM without any questions, unlike the fake little useless turds that they yearn to be! I DEMAND them to PAY my phone bill… THEY DO IT!! I COMMAND them to PAY my rent… THEY DO IT! Hell! I ORDER them to […]