Posted by MissBella on October 23, 2016
with No Comments
bdsm
,
cash cows
,
Consensual Blackmail
,
cum eating
,
cum eating instructions
,
femdom
,
financial domination
,
findom
,
human atm
,
humiliation
,
money pig
,
moneyslave
,
pay pig
,
strict task mistress
,
Task assignments
,
task mistress
,
texting
,
verbal humiliation
,
wallet rinsing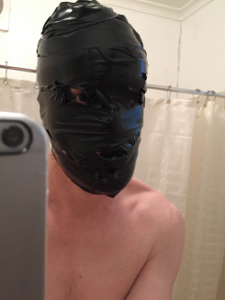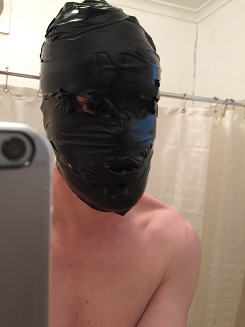 My pay pig Paul was a bit of a fuck up. He texted me at all hours and was just generally a pain in the ass, so I had to rein him in. He wanted Consensual Blackmail, but that's NOT what he got. He was NEW to this realm, and I really don't take interest in going into consentual blackmail with a complete greenhorn.
Due to his demanding schedule with his profession and being in a completely opposite time zone, it was impossible. He was late for tasks all of the time, didn't really follow specifc instructions. Though he paid well, he was no where near ready for blackmail… No. Where. NEAR.
I made a short video with my phone while driving explaining what a stupid bastard he was and I posted it on Youtube for my amusement (and his humiliation). During my verbal rant I give him cum instructions and just generally treat him like the shit stain he is
Watch and laugh along with me…
Listen up, slugs! I now offer communication with you via text message, for a price, of course. This is NOT "sexting" and will not involve pic exchanging or any of that crap like teenagers and politicians do. This is simply another medium for me to dominate you with, just like Skype or messenger chatting.
The initial starting of the session will be prearranged and agreed upon by both of us through email first before moving on to the text chat stage. After your first text is sent, you will then be paying 50 cents PER MESSAGE you send to me. So, if you send 50 text messages over a one week session to me, then it would cost you $25. My replies are included in that cost, as you are only paying me to read your worthless drivel.
I will chat about all findom or femdom fetish topics, or whatever else you want to discuss, but keep in mind that chatting about the weather, or even if you just send a one word "yes" reply, will still cost you, so choose your words carefully.
I also offer package deals for all you Mistress texting addicts:
– 50 text messages sent by you for only $25
– Or send me 75-80 for $38
– Or 100+ for $50
CLICK HERE to buy one of the above session times.
Reading any more than 100 pointless texts from you might make me vomit, so that is my limit. Also, this is meant as more of a one time thing (or maybe two) for sub slaves who are not currently serving me, as my regular money pigs already get texts from me as part of the special treatment I reward them with for doing as they are told.
In case you are too stupid to see the obvious; the main advantage of using texts as a means of communicating with me is the response time. For example, it can take hours, or even days if I am out of town, to receive a reply to an email you have sent to me, whereas a text response would be within minutes, as I always have my cell with me wherever I go. So, if you ask me for permission to cum, or go to the bathroom, you may only have to wait a minute or two, instead of hours…UNDERSTAND????
To begin, simply make the payment through the link above and then contact me on the application page here and put "Text Session" as the subject. What are you waiting for? DO IT!!!