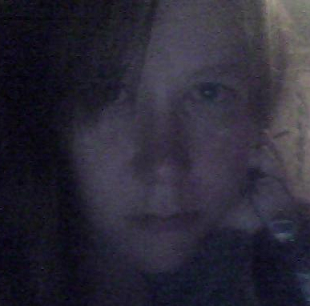 My money slaves know the true purpose in their shrunken up, and shrivelled lives! They do EXACTLY as I TELL THEM without any questions, unlike the fake little useless turds that they yearn to be!
I DEMAND them to PAY my phone bill… THEY DO IT!!
I COMMAND them to PAY my rent… THEY DO IT!
Hell! I ORDER them to PAY for my pedicure… THEY FORK OVER THE MONEY!!!
ALL IN EXCHANGE FOR HUMILIATION AND DEGRATION!
My paypigs recognize the what sort of trash THEY REALLY ARE, because at the end of the day, they will be treated as NOTHING! They are literally fucking disgusting scabs which need to be torn away from the skin they are attached to. To be ripped off, and thrown down into the garbage, is the only future that is in store for them.
You see… I really don't give a flying fuck what problems you have.
Yes… I do have a heart; but bare in mind, my true love is the fucking MONEY you fucked up slaves have. If I have a chance to drain your wallet, I WILL. If you don't have that kind of cash, then I WILL take what is rightfully MINE!!
The pathetic little pay piglets know their role. When I'm questioned, THEY PAY!
My services are NOT for every fucking idiot out there, especially fucking bastards that are looking for a freebie or a discount when it is NOT warranted. You smelly cunts aren't worth any of my fucking effort. With saying that, however; the pockets which I do bleed dry do get treated quite well, in the sense of being graced with my attention, and online presence.
They thoroughly enjoy being denied any pleasure of their own. Whether it's cum denial, losing the ability to spend their money on themselves, no longer having the choices to make in their day to day life makes things quite interesting in my eyes. Making their plans for the day, ensuring my weak house bitches get their chores done around the house; watching the withering work whores cry and beg for the chance to play with their puny cocks because they have nothing else better to do in their miniscule life.
To have the opportunity to be humiliated and degraded by me is truly a great honour for them. The webcam sessions they get, I tend to ignore them one minute, only to have them worshipping my succulent feet the next. The money slaves like to sit down and have dinner with me, however become shocked and embarassed when I demand them to lick their fucking disgusting plate clean in front of me. Sending them assignments to them through email, text, AND through the mail is my forte', as I like to surprise them unexpectantly with various tedious tasks that I KNOW annoys the FUCK out of them!
I BORE EASILY PIGGIES, AND I MUST BE ENTERTAINED!!! YOU ARE MY AMUSEMENT!!! YOU WILL PAY TO ENLIGHTEN ME WITH YOUR ACTS OF JESTRY!!!
Come play with me… Will you?
I dare you to pay to play pig!
My money slaves have, and I've got them by the BALLS!!