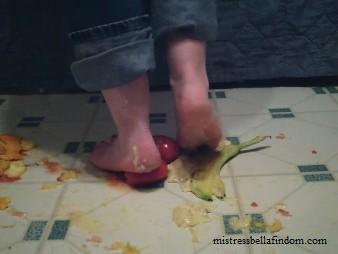 There's this Slave which I currently own, and his niche is watching me CRUSH his "Cock & Balls" on the DVD's I send him. He especially loves it when I look down at the camera, degrating his miniscule penile prick, while crushing his  "Sperm Babies" to bits. I thoroughly enjoy stomping them all until they are unexistent and lifeless.
My Cock & Ball Slave begs and pleads for more as he can't get enough of my bare heels slowly pressing down on his "members"; pounding them into the floor beneath me; making his "dick guts" seep out from within.
He knows I am the one that is in control of him, as I set the rules and payment according to my mood in order to make this pathetic experience worth while for him…..
This is a sample pic from the DVD made in March, 2013.
I AM the Mistress, and HE IS MY minion.
*****************************************
May, 2013
He begged and begged for another.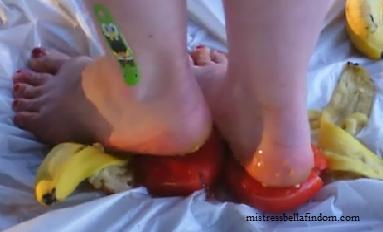 I decided to up the price, as it takes much of MY precious time to adhere to his requests.
I needed this worthless experience to be of benefit to me….. He did what HE WAS TOLD!!!
I finally found an appropriate spot to KILL my slave's "Sperm Babies". This DVD was broke into 2 different spots.
One being indoors starting off soft and subtle… But the second half ends outside where I DESTROY his pathetic "Cock & Balls" by stomping and crushing them into nothing!!!
******************************************
July, 2013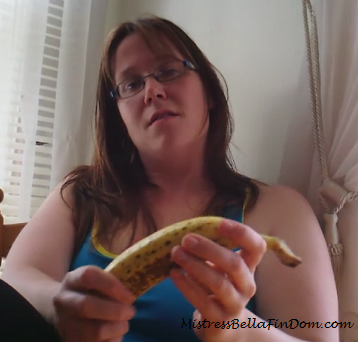 I finally decided to do another mournful clip for my dearest Cock & Ball Slave.
I changed things up only a little for the first few minutes with some face time, and massaging… But I know how much he enjoys it when I squish out his dick guts with my bare heels! However, the experience for me was melancholy, and sickening as hell. There's 30 minutes I won't get back again!
I must say, this weak little runt of mine is VERY patient, and provides me with the pointless feedback I need in order to make the next one even more unbearable! The time I put in is useless for me, but the money is great… And… Oh yes… HE PAYS ME!!! 
The wretched wanker doesn't even want to wait for regular mail delivery, so this inadequate, out of place prick going to pay for Express Mail, just so he can watch it sooner… Rather than later… He's so ambitous! Hahahaa!  😉
I'm sure there will be another in the making shortly!
Til then…. Chow baby!
*********************************************
 SEPTEMBER, 2013
The fourth edition of the Cock 'n' Ball Slave is currently in the mail as we speak! As I had told him in email and via text messaging; this edition was more natural for me. Even though the experience was still VERY pathetic, and redundant; it felt as though my words came out more fluently without really thinking of approach before hand, and I didn't have to get myself in the zone at all.
I am hoping in the future to perhaps crush some other worthless objects for my Cock 'n' Ball Slave, to keep my interest peeked. I love crushing his useless rod, and his weak sac. Keep the requests coming my little minion!!
****************************************************
Like these updates about my Cock & Balls slave?
Rate it!
Share It!
Want permission to cum NOW? Visit my NF page for that!

Want to talk about it? Click here:
Are you ready to make the ultimate sacrifice? --------->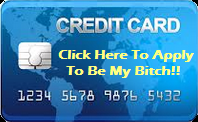 Money slaves should tribute a donation through the bottom right side widget --------->
Not into my findom or femdom stuff? See other fetish sites
here
and
vote for me
too!
© 2013-17 MistressBellaFinDom.com