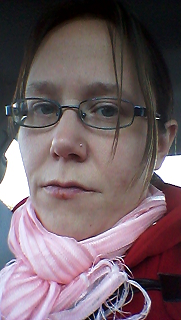 My first purchase of a sex toy was quite overwhelming. I knew I wanted to experience these things… After all, I did enjoy my fingers inside me, so… why wouldn't I like these.
When I first tried, I hadn't had my first experience with a girl yet, but I knew that I wanted it. I was so curious to know about everything, including sex toys. Dildos? Just the sound of the name at the time made me laugh, but now it just doesn't have that same effect anymore.
I found out on my own there was an age restriction, so… so much for that, as I couldn't buy anything. I had these urges and I had some experience at the time, but…my age defined how I tamed the rush of sexual hormones… go figure!
It seemed to take a long time before I turned 18. I couldn't wait! It was the first thing I had on my list when the day came.
A month leading up to my birthday, I was looking for possible sex toy websites. Searching through many of them, then giving up for a while. My family and I took a trip to the UK on my 18th birthday, as we have family there, who are really nice and great to be around.
We were there for several days and while I was checking my email I thought I would do a search about adult sex toys. I had gone through many sites, and finally I found it! I ordered what I liked.
Quickly taking it out of the package, I shook. I had read that you should clean the toys before your first use. I did so, and was so excited to just play with it.
Throwing myself on the bed on all fours, I slid my panties down just over my ass and started to rub my brand new toy over my pussy. I was so excited, I moaned instantly. My hips were grinding as I inserted it deep inside me. My fingers rubbing my asshole. It wasn't long before I came, but I'm multi-orgasmic!
My ass was throbbing…. Fingering my ass while I fucked my dildo wasn't cutting it. I tried to slide it in my ass, but it really needed lube. I put some on, and after a little while it slid inside my ass. I stuck it to a chair and fucked it hard. I love taking it up the ass. It feels so fucking good. Moaning and begging for more… harder and harder… deeper and deeper… oh god… yes…. fuck…. yes…. oh…..
Now I'm horny all over again. My mind went back there, and now I'm going to have to get out my friend. It's a different friend now, as I completely wore out a few of them. I get great use out of them.
And will you pigs actually see this happening? Fuck NO!!! You are NOT fucking worthy of seeing such a glorious sight! And NO! You cannot cum or even touch yourself, you stupid piece of shit. You know you have to have permission for such a despicable act!
If you are interested in checking out some of the toys I order, you can go HERE… Perhaps you should get some of these, as I will expect you to have somethings to play with!
Share It!
Want permission to cum NOW? Visit my NF page for that!

Want to talk about it? Click here:
Are you ready to make the ultimate sacrifice? --------->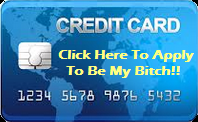 Money slaves should tribute a donation through the bottom right side widget --------->
Not into my findom or femdom stuff? See other fetish sites
here
and
vote for me
too!
© 2013-17 MistressBellaFinDom.com