Posted by MissBella on September 29, 2016
with No Comments
bsdm
,
Confessions
,
Consensual Blackmail
,
cum denial
,
femdom
,
financial domination
,
findom
,
humiliation
,
money pig
,
money slave tributes
,
money slaves
,
moneyslave
,
paypig
,
strict task mistress
,
task mistress
,
wallet rape
,
WebCam Sessions
For the longest time I have yearned to be back on the saddle of Financial Domination, and now here I am. Back with a vengeance.
Over the last couple of days, I have been clearing through thousands of emails from not just notifications, but from all of you sap sucking money slaves hoping to catch a break from your pathetic little lives. Unfortunately, due to my absence, they had gone unanswered and unseen for many many months.
For those who have written me by either applying or being owned by me at the time, I have FINALLY written you back, not all of you… yet. I appreciate the emails from peasants who have asked about my well-being, and just so you know, I'm fine.
I had family sickness, and had to care for two important family members, and thanks to team work, my Grandfather was able to die at home peacefully from a battle with cancer, and my Grandmother still needs assistance but she's holding her own.
Now… to get on with things…
I'm slowly getting back into FinDom by clearing through many emails, logging into my Mistress Bella accounts to blow the dust off of them, and get things up and running again.
I have many stories that need to be updated. Ones from before I took leave, and believe me… they'll be worth the wait.
There are also a couple of NEW PROJECTS I'm taking on. I am starting another website (name to be announced later) for the ass wipes who want to be part of a membership to see me LIVE on WEBCAM!!! Also, I'm going to be the main fetish model for LiveFootCams.com, which will also have video content from not just myself, but a couple of others we had bought the license to.
So…
Stay tuned motherfuckers. It's going to be a ride and a half. I look forward to reading future slave applications and I will continue to relish in the money slaves I already have.
Don't be a fucking pussy!
Apply!!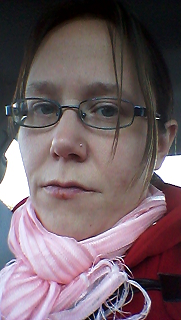 My first purchase of a sex toy was quite overwhelming. I knew I wanted to experience these things… After all, I did enjoy my fingers inside me, so… why wouldn't I like these.
When I first tried, I hadn't had my first experience with a girl yet, but I knew that I wanted it. I was so curious to know about everything, including sex toys. Dildos? Just the sound of the name at the time made me laugh, but now it just doesn't have that same effect anymore.
I found out on my own there was an age restriction, so… so much for that, as I couldn't buy anything. I had these urges and I had some experience at the time, but…my age defined how I tamed the rush of sexual hormones… go figure!
It seemed to take a long time before I turned 18. I couldn't wait! It was the first thing I had on my list when the day came.
A month leading up to my birthday, I was looking for possible sex toy websites. Searching through many of them, then giving up for a while. My family and I took a trip to the UK on my 18th birthday, as we have family there, who are really nice and great to be around.
We were there for several days and while I was checking my email I thought I would do a search about adult sex toys. I had gone through many sites, and finally I found it! I ordered what I liked.
Quickly taking it out of the package, I shook. I had read that you should clean the toys before your first use. I did so, and was so excited to just play with it.
Throwing myself on the bed on all fours, I slid my panties down just over my ass and started to rub my brand new toy over my pussy. I was so excited, I moaned instantly. My hips were grinding as I inserted it deep inside me. My fingers rubbing my asshole. It wasn't long before I came, but I'm multi-orgasmic!
My ass was throbbing…. Fingering my ass while I fucked my dildo wasn't cutting it. I tried to slide it in my ass, but it really needed lube. I put some on, and after a little while it slid inside my ass. I stuck it to a chair and fucked it hard. I love taking it up the ass. It feels so fucking good. Moaning and begging for more… harder and harder… deeper and deeper… oh god… yes…. fuck…. yes…. oh…..
Now I'm horny all over again. My mind went back there, and now I'm going to have to get out my friend. It's a different friend now, as I completely wore out a few of them. I get great use out of them.
And will you pigs actually see this happening? Fuck NO!!! You are NOT fucking worthy of seeing such a glorious sight! And NO! You cannot cum or even touch yourself, you stupid piece of shit. You know you have to have permission for such a despicable act!
If you are interested in checking out some of the toys I order, you can go HERE… Perhaps you should get some of these, as I will expect you to have somethings to play with!
Posted by MissBella on October 31, 2013
with No Comments
bdsm
,
cum denial
,
financial domination
,
findom
,
humiliation
,
money pig
,
money slave tributes
,
moneyslave
,
paypig
,
submissive
September 18th, 2013 During my daily routine of checking through the applications from potential money slaves, I was surprised when I came across this particular requistion. It seemed to me this slave was definitely experienced in his role, as he had all of the detailed information required to able me to make a decision straight […]
As you are well aware, I am a Mistress which specializes in Finanicial Domination and Humiliation. I humiliate and demean unworthy mortals making them feel like the scum of the earth. I take great pride in my work, as it pleases me to see my minions grovel at my feet while they dig in their […]
So, as I stomped through the living room last evening; noticing the array of garbage and clutter around me, I knew there was no way in hell that I was going to allow my pathetic peasant to masturbate, even though it has been a week since his last release.  I had to shovel all the […]