First page of the
Femdom
archive.
Posted by MissBella on March 8, 2014
with No Comments
as
exhibtionist
,
financial domination
,
findom stories
,
findom story
,
humiliation
,
money pig
,
moneyslave
,
public humilation
,
strict task mistress
,
submissive
,
task mistress
Listen up, pigs!
There seems to be quite a litter of weak little runts lately.
The interesting thing however, is that their goal is to ultimately end up on this site. This is what they thrive on. They want me to post their pathetic, ugly fucking faces and all their digusting, filthy habits for all to see and laugh at them.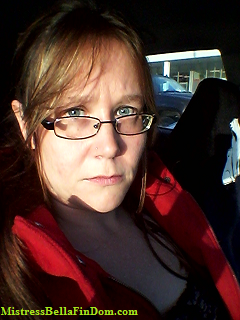 If you are applying through this site and having this as an ultimate goal, then there are some things I need to explain to you stupid fucks.
You see… Some of you retards think that I'm going to do what they ask, and that it's included in what they tribute… THINK AGAIN!!! I am the one who decides who gets a story, after all I am the one who takes the time to do it. So don't tell me from the very beginning "if I'm not going to be on the site, then I might as well quit now." because if I feel you are NOT worthy enough to be put on my site, then YOU WILL NOT BE!!! It's THAT simple. I set the bar, YOU do not!
Then there's idiots which send me every single fucking useless picture of themselves! Some with sexy frilly's, others being bound or forced to suck cock without having an established bond with me at all then expecting me to produce a story when I don't fucking know you!!!
Oh yes, I almost forgot! For those stupid fucktards that send me pictures of themselves with another Mistresses name on them, YOU ARE FUCKING STUPID!! I'm NOT going to use those to put them on my site to promote another Domme… Brainless, I tell you!!
If it's your goal to get on the site, then it's how YOU act that will make it OR break it. I could give a rats fuckin hairy ass about what you think. This is MY SITE, not yours. If you want, you could make up your own site, plaster your own fucking fat ugly body all over it, write what you want, when you want, how you want it… But you're too much of a fucking pussy for that aren't you?
You MUST allow time to build a relationship. I need to know how you are with the tasks I assign, what you're like in conversation, who you are as a person, etc. Basically… I NEED TO HAVE A STORY TO WRITE, in order to write it. If I don't know you, and how you react to the VARIETY of tasks I provide, then how can I write about my experience with you? I refuse to write a story about a couple of tasks… So don't bother wasting your time about that…. Unless it's a unqiue experience, and then I may consider it, but don't count on it.
I only want to use the pictures from the tasks which I had assigned or our sessions, not ones from another Mistresses. Gawd! You'd be surprised with the amounts of useless fucking pictures I get with another Mistresses name on it. I WILL NOT USE THESE AT ALL, so don't bother dumbasses!
If are you feeling submissive one day and you decide to put your sexy frilly's on, then take pictures of yourself wearing them and prancing around happily in your livingroom… DO NOT SEND THEM TO ME, YOU FUCKING STUPID CUNTS!!! Especially if you are NOT my slave, OR we are just beginning the process. If this is something you want me to be aware of, you can tell me and may be send a couple but NOT hundreds, you fucktards!!
In order for you to achieve this goal of being on my site, you must know your role! Be obedient and respectful, as these are TWO of the most important things in making it happen. If I tell you to do a task over and over and over again, then THAT IS EXACTLY what you WILL do, until I am SATISFIED!
I am a STRICT TASK MISTRESS, and it takes a lot to satisfy me. Do as I say, when I say it, and we will be just fine.
Listen up, slugs! I now offer communication with you via text message, for a price, of course. This is NOT "sexting" and will not involve pic exchanging or any of that crap like teenagers and politicians do. This is simply another medium for me to dominate you with, just like Skype or messenger chatting.
The initial starting of the session will be prearranged and agreed upon by both of us through email first before moving on to the text chat stage. After your first text is sent, you will then be paying 50 cents PER MESSAGE you send to me. So, if you send 50 text messages over a one week session to me, then it would cost you $25. My replies are included in that cost, as you are only paying me to read your worthless drivel.
I will chat about all findom or femdom fetish topics, or whatever else you want to discuss, but keep in mind that chatting about the weather, or even if you just send a one word "yes" reply, will still cost you, so choose your words carefully.
I also offer package deals for all you Mistress texting addicts:
– 50 text messages sent by you for only $25
– Or send me 75-80 for $38
– Or 100+ for $50
CLICK HERE to buy one of the above session times.
Reading any more than 100 pointless texts from you might make me vomit, so that is my limit. Also, this is meant as more of a one time thing (or maybe two) for sub slaves who are not currently serving me, as my regular money pigs already get texts from me as part of the special treatment I reward them with for doing as they are told.
In case you are too stupid to see the obvious; the main advantage of using texts as a means of communicating with me is the response time. For example, it can take hours, or even days if I am out of town, to receive a reply to an email you have sent to me, whereas a text response would be within minutes, as I always have my cell with me wherever I go. So, if you ask me for permission to cum, or go to the bathroom, you may only have to wait a minute or two, instead of hours…UNDERSTAND????
To begin, simply make the payment through the link above and then contact me on the application page here and put "Text Session" as the subject. What are you waiting for? DO IT!!!
There's this Slave which I currently own, and his niche is watching me CRUSH his "Cock & Balls" on the DVD's I send him. He especially loves it when I look down at the camera, degrating his miniscule penile prick, while crushing his  "Sperm Babies" to bits. I thoroughly enjoy stomping them all until they are […]