Posted by MissBella on October 23, 2016
with No Comments
bdsm
,
cash cows
,
Consensual Blackmail
,
cum eating
,
cum eating instructions
,
femdom
,
financial domination
,
findom
,
human atm
,
humiliation
,
money pig
,
moneyslave
,
pay pig
,
strict task mistress
,
Task assignments
,
task mistress
,
texting
,
verbal humiliation
,
wallet rinsing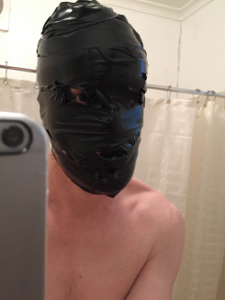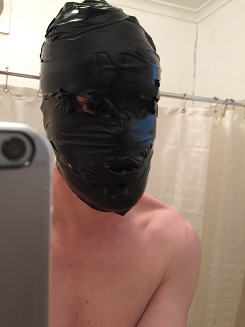 My pay pig Paul was a bit of a fuck up. He texted me at all hours and was just generally a pain in the ass, so I had to rein him in. He wanted Consensual Blackmail, but that's NOT what he got. He was NEW to this realm, and I really don't take interest in going into consentual blackmail with a complete greenhorn.
Due to his demanding schedule with his profession and being in a completely opposite time zone, it was impossible. He was late for tasks all of the time, didn't really follow specifc instructions. Though he paid well, he was no where near ready for blackmail… No. Where. NEAR.
I made a short video with my phone while driving explaining what a stupid bastard he was and I posted it on Youtube for my amusement (and his humiliation). During my verbal rant I give him cum instructions and just generally treat him like the shit stain he is
Watch and laugh along with me…
Good evening, piggies! Since I'm a bit of a nerd girl when it comes to video games, I have created an Amazon wish list specific to my gamer needs. I may add some more things from time to time, but for now I want to focus on getting more games for my new Playstation 4 (PS4) console.
I am from Canada, so any gifts you buy for me MUST be from Amazon.CA (not .com), as many of the games in the U.S. cannot be sent to my 'foreign' address. However, you (the buyer) can be from anywhere in the world when buying an item for me, but your currency will be converted to CDN funds at checkout.
CLICK HERE TO VIEW MY WISHLIST! (once an item is purchase it will be removed from the list)
Loading the player …
Also, if you cannot afford to buy anything in full, then you can donate any amount using the widget below towards the cost of the PS4 game and it will be removed once the donation goal has been reached. The donation will come out of your PP account, so ALL currencies are accepted. Now, go spend some money on me! You DO want to see me happy having fun, RIGHT???
If I reach my gift goal, then I may treat you to a video of me unpacking or playing a game!
You KNOW what to do….
Posted by MissBella on October 14, 2016
with No Comments
cash cows
,
femdom
,
financial domination
,
findom
,
finsubs
,
human atm
,
humiliation
,
money pigs
,
moneyslaves
,
pay pigs
So, you're a cash slave looking to serve an online Findom and you don't know where to start. Awwww… How pathetic! Besides the obvious choice of filling out my money pig application form here: Apply Bitch!, which is more of a serious committment in servitude to me; I now offer a 2nd option for the […]
Posted by MissBella on September 29, 2016
with No Comments
bsdm
,
Confessions
,
Consensual Blackmail
,
cum denial
,
femdom
,
financial domination
,
findom
,
humiliation
,
money pig
,
money slave tributes
,
money slaves
,
moneyslave
,
paypig
,
strict task mistress
,
task mistress
,
wallet rape
,
WebCam Sessions
For the longest time I have yearned to be back on the saddle of Financial Domination, and now here I am. Back with a vengeance. Over the last couple of days, I have been clearing through thousands of emails from not just notifications, but from all of you sap sucking money slaves hoping to catch […]
Posted by MissBella on August 28, 2014
with No Comments
bdsm
,
couple domination
,
couple findoms
,
femdom
,
financial domination
,
findom
,
gay domination
,
gay findom
,
humiliation
,
male findom
,
money pig
,
paypig
,
public humilation
,
strict task mistress
,
task mistress
,
wallet rape
Ok, listen up, you pathetic sacks of shit! My partner, "Big Daddy", is a male findom with many years dominating sick, little man pigs and we've agreed to team up as a power couple for those of you looking for twice the abuse, or he can go solo on you, if that's your financial domination […]
Posted by MissBella on March 10, 2014
with 1 Comment
femdom
,
financial domination
,
humiliation
,
Line Punishment
,
moneyslave
,
strict task mistress
,
Task assignments
,
task mistress
,
task writing
,
writing assignments
I will be the first to tell you there are some tasks in this industry that I feel are fucking RETARDED!! I suppose though, that would be because I don't get all tingly in my pants over the boring repetitive ones. If I did, then I guess I wouldn't be saying this either. One of […]
Posted by MissBella on March 8, 2014
with No Comments
as
exhibtionist
,
financial domination
,
findom stories
,
findom story
,
humiliation
,
money pig
,
moneyslave
,
public humilation
,
strict task mistress
,
submissive
,
task mistress
Listen up, pigs! There seems to be quite a litter of weak little runts lately. The interesting thing however, is that their goal is to ultimately end up on this site. This is what they thrive on. They want me to post their pathetic, ugly fucking faces and all their digusting, filthy habits for all […]
Posted by MissBella on October 31, 2013
with No Comments
bdsm
,
cum denial
,
financial domination
,
findom
,
humiliation
,
money pig
,
money slave tributes
,
moneyslave
,
paypig
,
submissive
September 18th, 2013 During my daily routine of checking through the applications from potential money slaves, I was surprised when I came across this particular requistion. It seemed to me this slave was definitely experienced in his role, as he had all of the detailed information required to able me to make a decision straight […]
Listen up, slugs! I now offer communication with you via text message, for a price, of course. This is NOT "sexting" and will not involve pic exchanging or any of that crap like teenagers and politicians do. This is simply another medium for me to dominate you with, just like Skype or messenger chatting. The […]